Riverine Navigation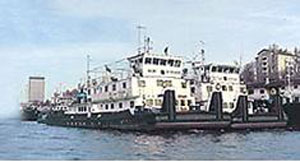 The course of training lasts for four years.
The graduates acquire a bachelor degree of education and qualification and can occupy the position of a deck officer on all the ships sailing on the Danube, as well as a number of positions involving management of the process of shipping at the ports and the riverine shipping companies.
The fundamental training is provided by studying the disciplines: Calculus, Physics, IT, Electrical Engineering, Technical Mechanics, German and English, etc.
The specializing subjects are: Seamanship, Ship Theory and Construction, Private Piloting of the Danube, Meteorology and Oceanography, Ship Operations and Cargo Handling, Legal Regime of Shipping on the European Inland Lanes, etc.
The training equipment and facilities are comprised by state-of-the-art complexes and laboratories – navigation simulator with visualization of the situation, radar simulator, and laboratories for radio navigation systems, ship operation, seamanship, steering, etc. They ensure an up-to-date quality of training and are compliant with the international requirements in the field.
The training includes annual internship at a training camp, cruises on the Danube both in its Bulgarian section and to all Danubian countries.
The course ends with state examinations in riverine navigation and German.
After some further training and acquiring some professional experience, the graduates can occupy the position of a Captain of a riverine vessel and managerial positions within the field of merchant shipping.