Ocean engineers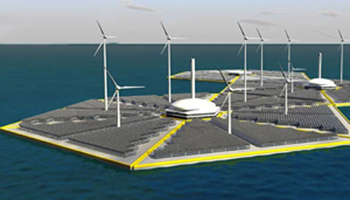 On successful graduation of the four-year course of studies, students acquire a B.Sc. Degree. Graduates can occupy different engineering, and R&D positions in maritime facilities operation.
The academic syllabus and engineering training correspond to the requirements and are equivalent to the specialties of the professional branch of "Mechanical Engineering " of the field "Technical Sciences".
Training in English includes the study of specialized professional lexis and terminology.
Training is conducted in specially equipped lecture halls, laboratories, simulators and polygons with fully-functional machines, mechanisms, systems and models; it also includes the use of relevant computer equipment and software applications.
Internship consists of sea and specialized practice: sea practice takes place in a training camp, in conditions similar to life at sea, and specialized practice is conducted at the Institute of Hydro- and Aerodynamics, the Institute of Oceanology and companies active in this field. During their specialized practice, students are familiarized with the design, management, operation and maintenance of maritime facilities and their power plants.
The educational and qualification degree "Bachelor of Science", acquired on graduating the Naval Academy allows graduate s, after additional training at the Academy or other tertiary institution, to acquire and M.Sc. degree and hold management level positions in science institutions and research units.