Ship Electronics Engineers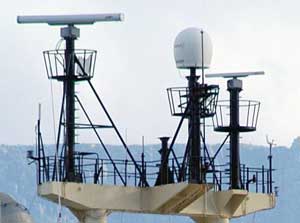 Upon successful completion of the course of training, the graduates acquire a bachelor degree. They are prepared to work with ship- and shore-based radio communication, radiolocation and navigation equipment and systems and automation systems and their maintenance. They are capable of working in teams for operating and maintaining the GMDSS equipment on board and ashore, for operating and maintaining the shore-based ship traffic control systems, in maritime search and rescue centres, in institutes and companies involved with designing and producing communication and electronic systems, etc. Also, after further training, the graduates can successfully become managers within the maritime transportation system and the maritime administration.
The fundamental training is provided by training in Calculus, Physics, IT, Theoretical Electrical Engineering, Semiconductors and Electronic Components, Computer Software and Hardware, English, etc.
Some specializing subjects are: Data Transfer and Computer Communications, Radiowaves, Antenna Systems and Microwaves, Basic Radiosystems, Radio Communication Systems Equipment, Electronic Navigation Systems, etc.
Maritime training is provided by subjects as Seamanship and Basic Navigation, as well as by participation in a training camp and on board practice.
The specializing training is in compliance with the requirements of the International Maritime Administration and Republic of Bulgaria's Maritime Administration.  
The course of training concludes with state examination.
The bachelor degree enables the graduates to acquire a master degree in this or another specialty after further training.