Naval Communications Officers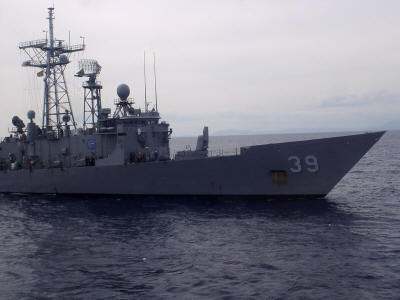 During the five-year course of study training follows two parallel and simultaneous major programs: Navy Task Group Organization and Control as well as Naval Communications. On successful graduation, cadets acquire two B. Sc. Degrees in the respective majors.
The academic syllabus includes fundamental subjects such as Calculus, Physics, IT, and other special knowledge and skills in the field of Radar, Sonar and Electronic Navigation Systems Theory and Operation; Radio Wave Propagation; Microwave and Antenna Units; Microprocessor and other Circuitry; Ship Communication Systems; Cable and Multiplex Technology; Computer Communications; Electronic Equipment Repairs; Naval Weapons and Tactics; Electronic Warfare and Interference Protection of Radio Equipment; etc.
The training period ends with state examinations.
Graduates recieve officer commissions in the Bulgarian Navy and can occupy the following positions both aboard ship and ashore: communications department head on board all navy ship types, head of surveillance and communications post, radar operator, electronic warfare and interference section commander, platoon commander, etc.
As active-duty officers they attend post-graduate courses at the Academy post-graduate qualification centre for promotion or further specialization.